Rain or Shine: It's Papa Joe's Banjo-B-Que Time!
Concerthopper.com was recently a part of the 9th annual Papa Joe's Banjo-B-Que Music Festival at the Lady Antebellum (Lady A) Amphitheater in Evans, Georgia. Hard to believe that it has been a week already passed. Since the very first event was held in 2010, Banjo-B-Que has had a vision to bring great food, cheap craft beer, wholesome family entertainment, and unbelievable musical acts to Evans, Ga. during the Memorial Day weekend. This was my fourth event (only second in a professional manner) and probably my most favorite of the four that I have attended. Why you ask? Well for starters with acts like; Old Crow Medicine Show, Jason Isbell & the 400 Unit, Robert Randolph & The Family Band, The Infamous Stringdusters, John Moreland, and The War & Treaty it's hard NOT to have a great time.
I want to highlight a few acts that played each day that you may not be familiar with because they might not be considered 'house hold' names in music. Pay attention now because these names will be making the festival circuit over the next few years and making major waves.
John Moreland – John Moreland is an American singer-songwriter based out of Tulsa, Oklahoma. I had the pleasure of seeing John perform at last year's Sloss Music & Arts Festival and was blown away at his performance. So when I saw his name on this year's Banjo-B-Que lineup, you better believe this would be a set that I am not missing. You might have saw me snapping photos and singing along to a few of his songs if you attended the event. Want to hear some of John Moreland? Check out his Official Soundcloud page and see what you think.
The War & Treaty - If there was a band this year that I was most excited for then it was The War & Treaty. We missed their set at Shaky Knees a few weeks back and it kind of bummed me out. But knowing that a few weeks later that they would play my hometown… well, I got over it quickly. Michael Trotter, Jr. and Tanya Blount-Trotter are a roots/Americana/soul duo from Albion, Michigan that won me over after the first couple of minutes into their set. Besides having such a wonderful loving vibe on stage, this couple played some of the best, soulful music heard this entire weekend. Personally, I cannot wait for the next time they come around because I will definitely be there. Want to hear more of The War & Treaty? Then check out their Official Soundcloud page today.
The Artisanals: Based out of Charleston, S.C., The Artisanals is a rock/indie/folk band consisting of Johnny Delaware, Clay Houle, Josh Hoover, and Eric Mixon. To see The Artisanals play the Saloon Stage was pretty awesome since it has more of an intimate feel based on size and the crowd's proximity to the stage. There is something about their style of music that was a welcome change to the weekend. Bravo to Banjo-B-Que for getting these guys to play. Want to hear some of The Artisanals? Follow this link to their live video performance of "Angel 42" recorded at SouthSounds or their Official Bandcamp page.
Well this year was pretty wet and muddy thanks to Mother Nature dumping large amounts of rain over the area for a few weeks prior to the festival. The entire grounds was basically a mud pit with festival goers treating it like it was their own personal Woodstock. I for one am glad everyone embraced this and made the best of it. No sense in complaining about something you cannot change. It started to rain Friday near the end of Robert Randolph's set which lasted into Front Country's timeslot at the smaller, less covered Saloon Stage. I was worried that Old Crow Medicine Show's set would be cut short but we were saved from the festival gods. They were able to come on and perform a fantastic set to the very, pleased audience that braved the elements. I feel that OId Crow Medicine Show belongs at Banjo-B-Que every other year just based on principle. They always have a fun time performing at this festival and you can see it in their actions. I know most of you may think Darius Rucker is the song writer for "Wagon Wheel", but if you Google it you will find these guys from Nashville smiling as the song credit checks roll in.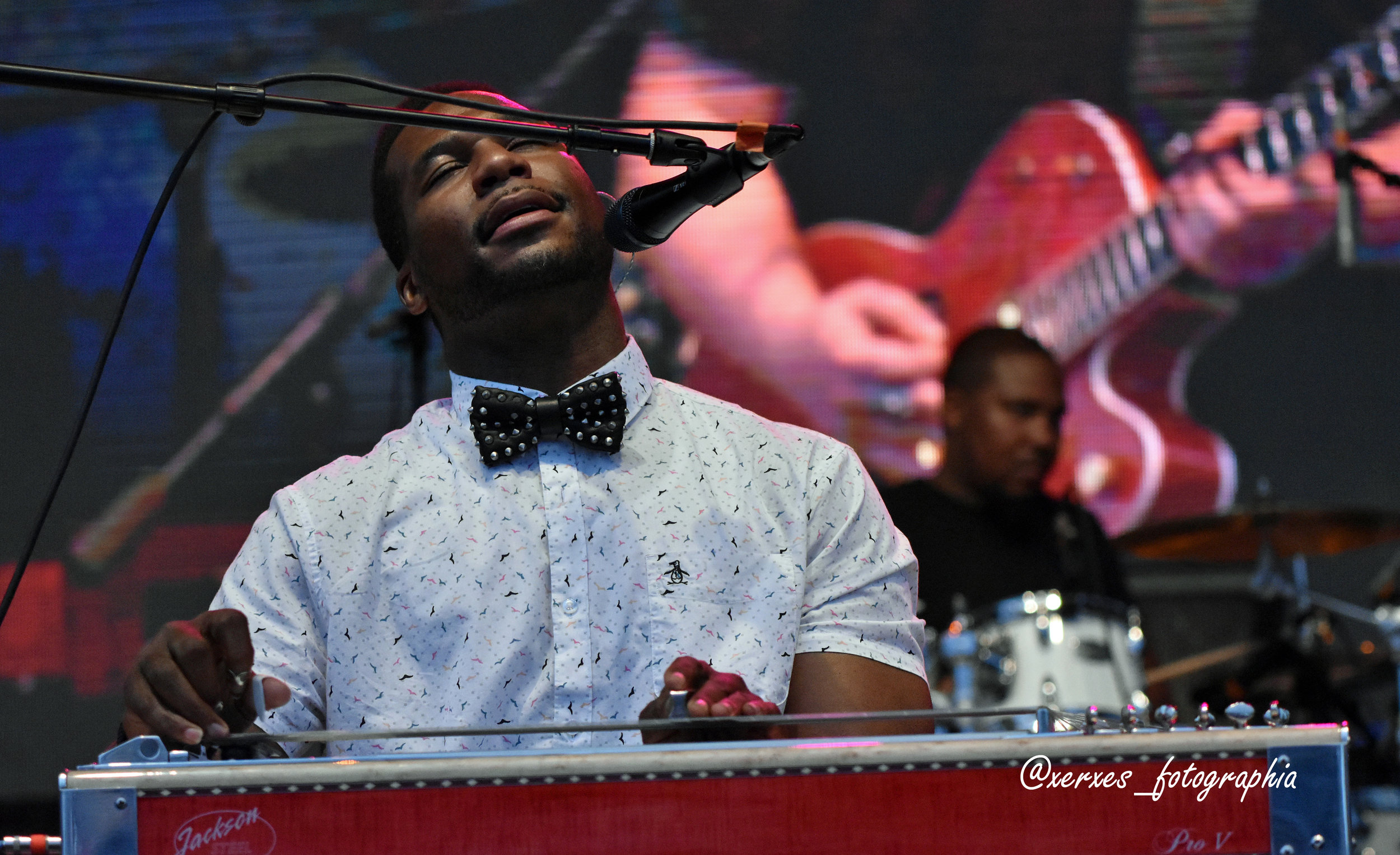 Saturday was free of rain until the evening (again) while the Infamous Stringdusters were on stage. Unfortunately, the Infamous Stringdusters had to end their set early due to the upcoming inclement weather and we were told to seek shelter to let it pass. Also Whiskey Gentry was not able to perform, on the Saloon Stage, in between the Infamous Stringdusters and Jason Isbell & the 400 Unit (the headliner for the day). Jason Isbell & the 400 Unit were forced to wait until around 10 pm before starting to play. The only drawback to that is the hard curfew of 11 pm for all music. Needless to say, Jason Isbell & the 400 Unit tried to pack as much as they could in for the fans who stuck it out in the rain. He managed to squeeze seven (7) songs in an hour which included: "Codeine", "Dress Blues", "Cumberland Gap", and "Cover Me Up" to close it out.
Concerthopper would like to congratulate The Specialists from Mountain Brook, Alabama as the Grand Champion for the weekend finishing 3rd Chicken, 1st Pork, and 8th Brisket. Also, let us not forget to offer congratulations to Smoke Me Silly for finishing 1st in Brisket, Fat, Drunk, & Stupid for finishing 1st in Pork Ribs, and to Bayou Poker Smokers for finishing 1st in Chicken. So I should also mention that this festival allows its patrons to bring canopies or sun shades and even your dog is allowed inside to listen to some picking and grinning. Yes, you read correctly that your pup is also allowed at the Banjo-B-Que Music Festival. But fair warning that it gets really hot during the day (when it is not raining!), so be prepared to supply your canine pal with plenty of drinking water and shade! Speaking of drinking plenty of water and having some shade, remember that you also need to stay hydrated and find some shade throughout the day while out at any festival.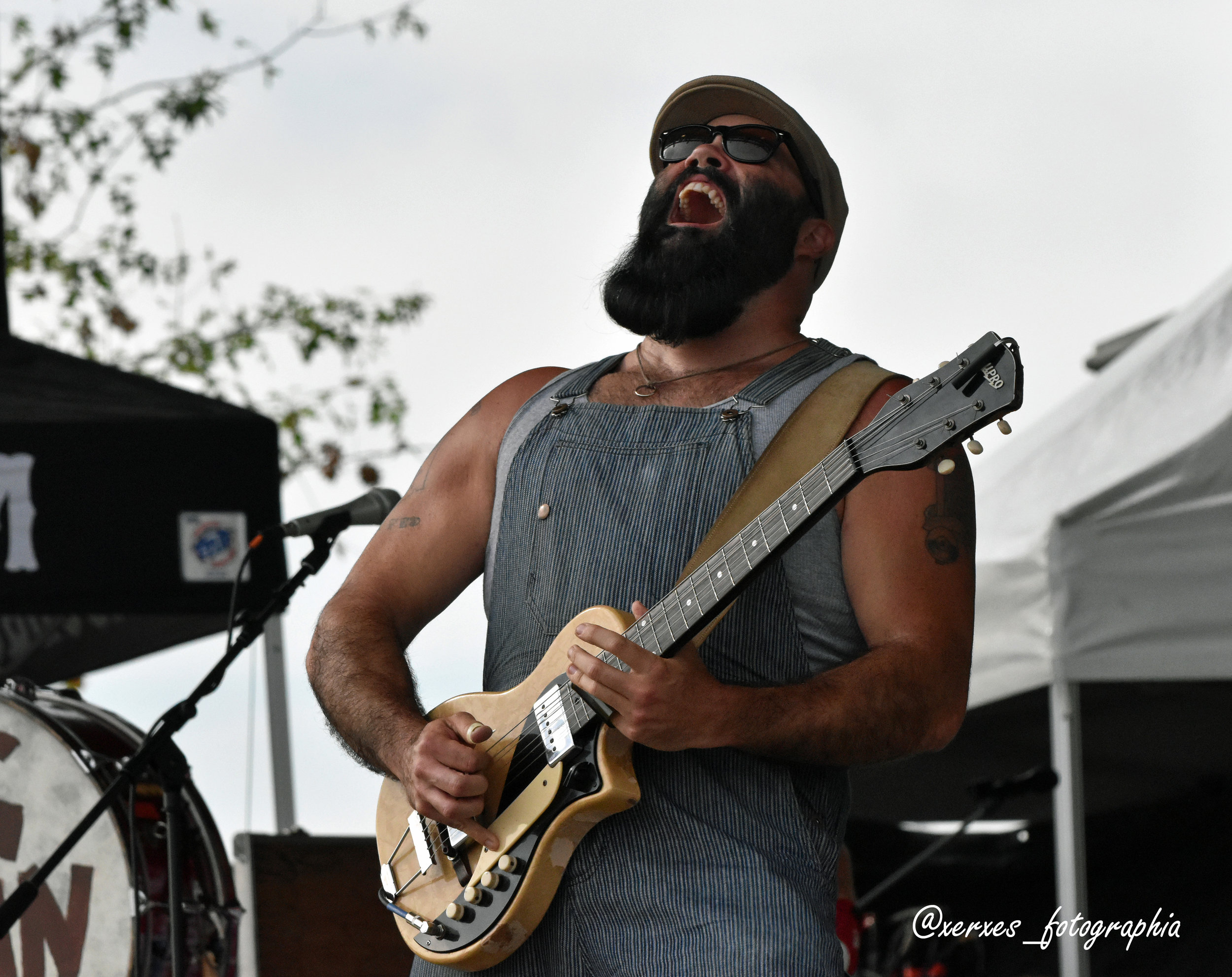 Guess this is great segue to tell you that EVERY craft beer at Banjo-B-Que is only $4. Tell me what festival can you attend that will sell all craft beers as cheap as $4? Now this is not a small selection of your run of the mill beers like Budweiser, Bud Lite, Miller Lite, Coors Light, Yuengling, etc. We are talking about some good, quality craft beers from breweries like Monday Night Brewing, Left Nut Brewing Co., Hi-Wire Brewing, Reformation, Savannah Brewing Company, Jekyll Brewing, Southern Brewing Co., Red Hare Brewing Company, Prairie Artisan Ales, Riverwatch Brewery, Nantahala Brewing Co., and Jailhouse Brewing Company all for $4. Remember my warning to drink plenty of water and stay hydrated, no sense in having to go visit the medical tent due to heat exhaustion and/or dehydration.
Don't forget to check out our redesigned website over at www.concerthopper.com and tell us what you think! We would love to get some feedback from our readers. 'Like' our page on Facebook and follow us on Instagram and stay up to date in 2018 on all music related events/festivals such as: Earthless: Live at The Masquerade, YOB: Returns to Atlanta, Sloss Music & Arts Festival, Slayer: The Final Tour & Muddy Roots Music Festival by following us on all social media formats: Concerthopper on Facebook, Twitter, and Instagram. Also, you can follow my personal concert hopping on Facebook and Instagram for even more photos not available on Concerthopper.com.
Remember don't think about it, just buy the damn ticket! As always, hope to see you at a show or festival soon!