Glassjaw/Quicksand: Recap of the Summer Tour '18 (The Masquerade)
All I can say is, "WOW!" It's the only response to what we all witnessed at The Masquerade when Glassjaw and Quicksand stopped by to serenade
some very, hungry fans during their Summer Tour 2018. I remember quite fondly the late 90's/early 00's when these two bands were at their pinnacle in the post-hardcore genre -so, it was quite an honor to be a part of this unbelievable night, and I hope that you were able to catch them at a venue near you during this tour. While neither Glassjaw nor Quicksand have any future U.S. tour dates listed for this year, that doesn't mean that they're completely done touring in 2018. My fingers are crossed, hoping for some future dates to be added for the upcoming fall and winter months though. Granted this particular tour might be over, but now Glassjaw and/or Quicksand can jump on someone else's tour or create their own. Either way, it would be a win win for us all.
Glassjaw formed back in 1993 in Long Island's bustling, hardcore music scene, when Daryl Palumbo (vocals) and Justin Beck (guitar) first met at a local summer camp. They decided to form a band based on the emergence of the post-hardcore genre because they were fascinated with bringing an intense performance for their fans. Glassjaw is considered to be one of the most prominent bands to come out of the post-hardcore genre by many of their peers. After releasing two (2) LPs, four (4) EPs, a slew of demos; dealing with many lineup changes, and having a few breaks from performing, Glassjaw released their first LP in fifteen (15) years in 2017, Material Control. See for yourself what all the fuss is about and follow these links to a few of their videos over on YouTube.com: "Cosmopolitan Blood Loss", "Siberian Kiss", "Stars", and "Gold" (performed live at Reading Festival – 2011).
Glassjaw's tour mates, Quicksand, are definitely no stranger to touring the road and playing for legions of dedicated fans. Quicksand rose from the ashes of many great, defunct New York Hardcore bands back in 1990. For example, Walter Schreifels (vocalist/guitarist) was formerly a member of the Gorilla Biscuits and Youth of Today -two very prominent hardcore bands in the very influential New York hardcore scene. After bringing all their musical abilities together, to form one of my personal favorite bands, in the 90s-00s, Quicksand released two (2) LPs and various EPs and singles before taking a break in 1999. They reunited for a handful of shows in 2012, including their unforgettable appearance at Austin's now obsolete Fun Fun Fun Fest- 2013 where I was lucky enough to catch them (alongside many other incredible artists). Check out the following links to listen to Quicksand's Slip and Manic Compression over on Youtube.com.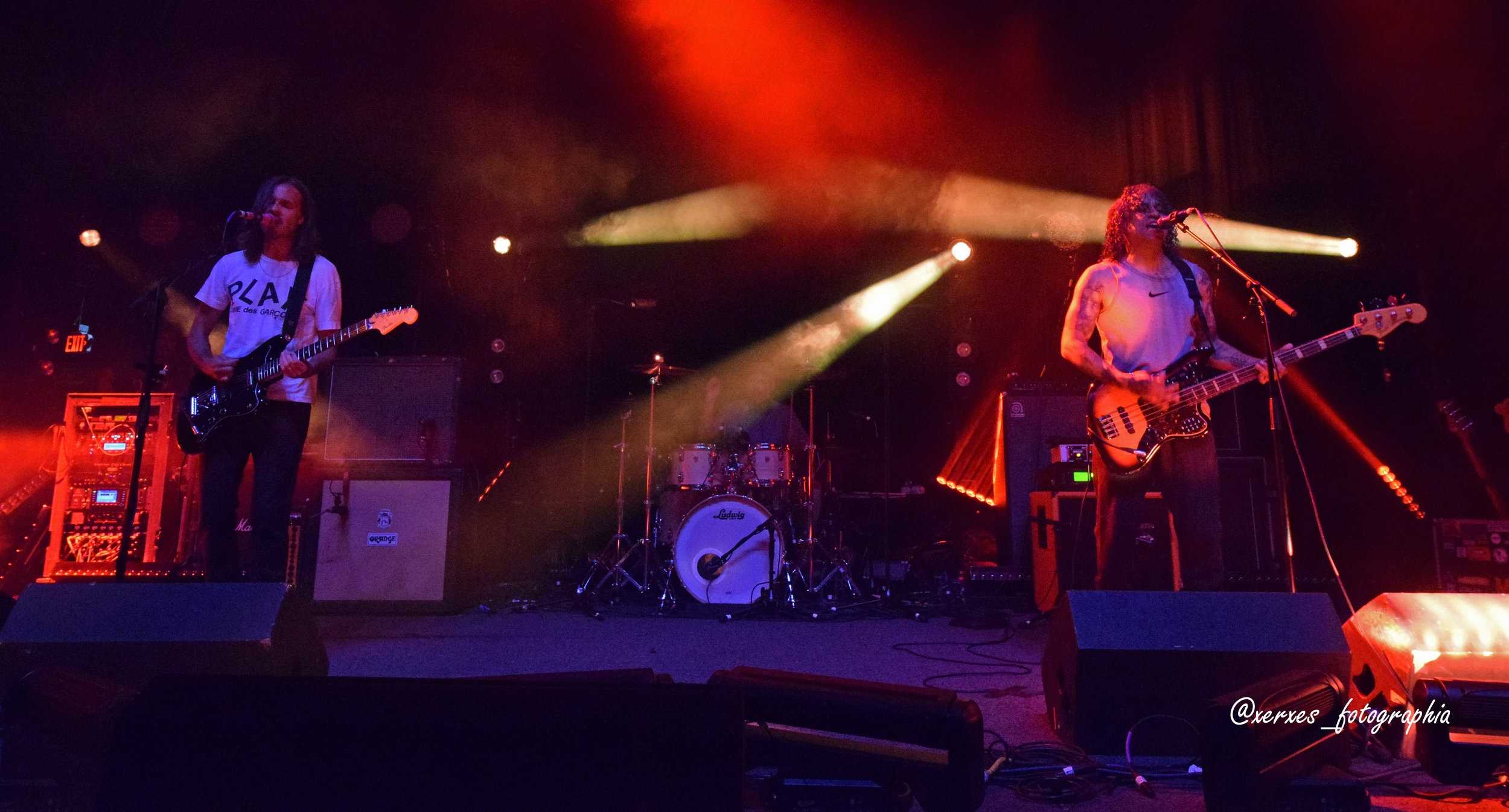 Don't forget to check out our redesigned website over at www.concerthopper.com and tell us what you think! We would love to get some feedback from our readers. 'Like' our page on Facebook and follow us on Instagram and stay up to date in 2018 on all music related events/festivals such as: Slayer / Lamb of God / Anthrax / Testament / Napalm Death: The Final Tour, Monolord: Returns to Atlanta, Muddy Roots Music Festival, Suwannee Hulaween (2018), Jim James: Solo Tour, & Khruangbin: Live at Variety Playhouse by following us on all social media formats: Concerthopper on Facebook, Twitter, and Instagram. Also, you can follow my personal concert hopping on Facebook and Instagram for even more photos not available on Concerthopper.com.
Remember don't think about it, just buy the damn ticket! As always, hope to see you at a show or festival soon!