Music Midtown 2018
Music Midtown is coming in with one of the hottest lineups for the south east in 2018. Music Midtown is an annual music festival taking place in Piedmont Park in Atlanta, Georgia and they just announced their line-up that is stacked from top to bottom with some of the biggest names in the music industry. The festival will take place on September 15th-16th and is set to feature huge names like Fall Out Boy, Imagine Dragons, Kendrick Lamar, and Thirty Seconds to Mars. And that's barely scratching the surface.
Music Midtown held its inaugural years in 1994 and spanned until 2005, then it took an unexpected hiatus due to a decline in ticket sales. Since it's return in 2011, this festival is proving it's ground as one of the most iconic Atlanta based music festivals as it continues to pull some of the most mainstream, household names to the south for a wild weekend centered around community and love for music.
This year Music Midtown has one of the most diverse line-ups since its 2014 bill. The headlining acts for the weekend consist of Imagine Dragons, Post Malone, Kendrick Lamar, and Fall Out Boy. So just running through the headliners alone the attendees get an amazing, healthy mix of indie, alternative rock with rap, hip hop vibes. Attending Music Midtown brings music lovers to the cultural hub of the south, Atlanta, so it comes to no surprise that the lineup is a very diverse mix of genres.
Imagine Dragons, an alternative rock band from Nevada, gained worldwide popularity in 2012 with their album Night Vision. They conquered the charts with their singles Radioactive and Demons. Now, they are currently touring supporting their 2017 album Evolve which continues to gain radio air as well as nominations for awards with their singles Thunder, Whatever it Takes, and Believer.
Post Malone, a rapper from Texas, rose to fame in 2015 with his debut album Stoney and the single White Iverson. He is currently touring with support from 21 Savage and promoting his 2018 album Beerbongs & Bentleys. Though this album had mixed reviews from critics, Post Malone secured his position as a certified Platinum artist by the RIAA (Recording Industry Association of America) just four days after the album released.
Fall Out Boy is an alternative rock band from Illinois that gained famed way back in 2003 with their hit single Grand Theft Autumn off their debut album Take This to Your Grave. From there, the band became pop punk icons with their hits like Sugar, We're Goin' Down and Dance, Dance. They are currently touring worldwide and promoting their brand new 2018 album MANIA, which has debuted as number one on the US Billboard 200.
Kendrick Lamar is a rapper and record producer from California that hit it big in 2012 with his debut album good kid, m.A.A.d city. This album had singles such as Bitch, Don't Kill My Vibe and Poetic Justice and successfully catapulted him straight into Grammy nominations. Though Kendrick is not currently on a tour of his own, he can be found making appearances across the globe in 2018 at various music and arts festivals such as our very own Music Midtown, Grandoozy, and Way Out West.
Just past the headlining artists, this lineup boasts some big names in the world of up and coming artists like Janelle Monáe, Raibow Kitten Surprise, and Chromeo. The diversity of the genres at Music Midtown really shines throughout the undercard artists on the bill. Throughout the lineup attendees have the opportunity to get groovy to funk, alternative rock, hip-hop, electro-funk, and folk/indie-rock. The culture and vibe of Atlanta really comes out through a festival like Music Midtown.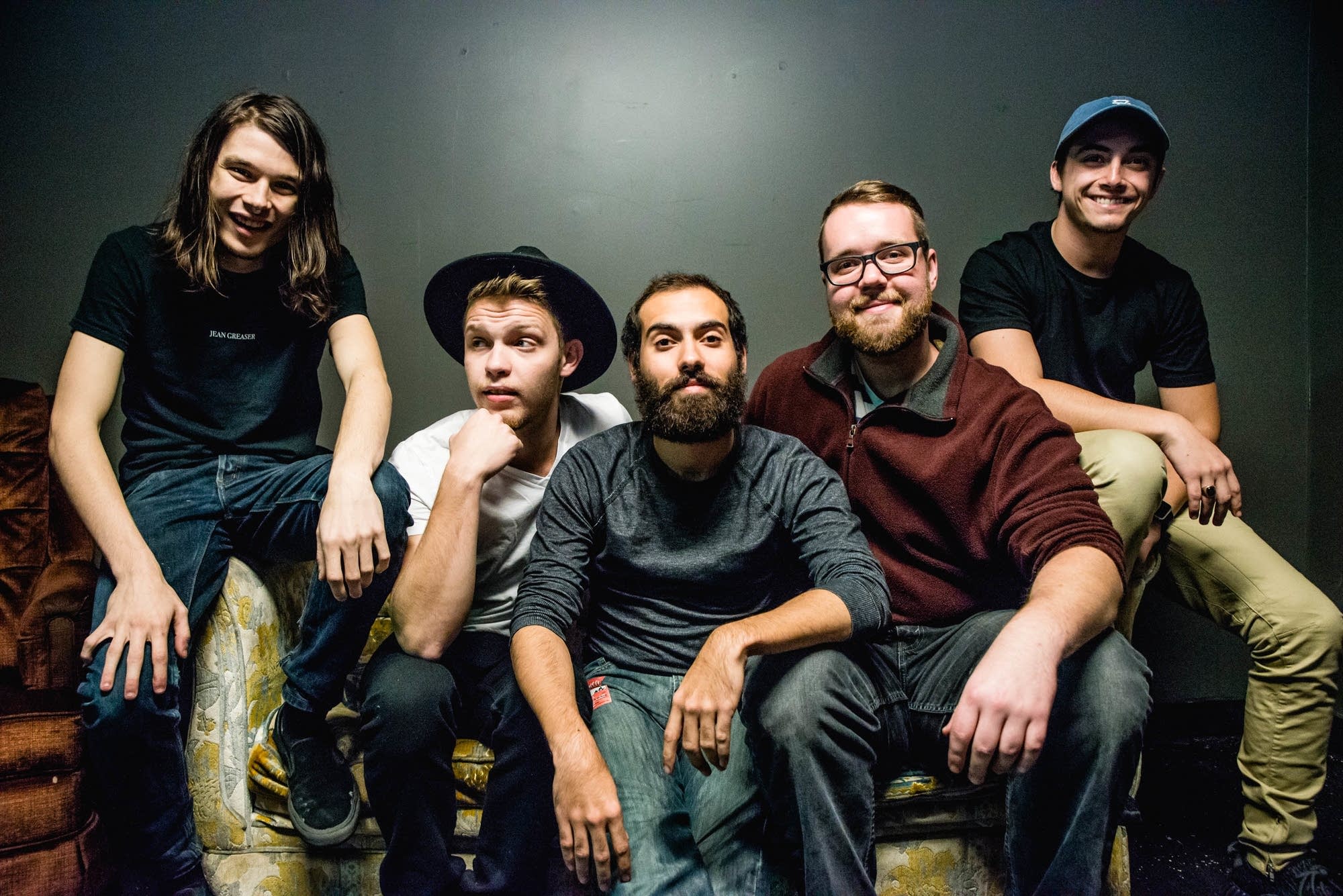 Janelle Monáe is a singer and songwriter originally born in Kansas City, Kansas but she now resides in Atlanta, Georgia. Her debut album The ArchAndroid came out in 2010 and got all the way to number seventeen on the Billboard 200. She has made quick strides to the top as her third album Dirty Computer, released in 2018, has gained the number six spot on the Billboard 200. Janelle Monáe is currently on a worldwide tour with performances at some of the biggest music festivals of the year such as Voodoo Music and Arts Festival, Austin City Limits Music Festival, Hulaween Music and Arts Festival, and Paradiso. Her popularity is becoming contagious and it won't take long for her to be seen rocking a headlining position.
Chromeo is an eletro-funk, dance-rock duo from Montreal, Canada that is taking the festival circuit by storm. Chromeo has released five full studio albums, the most recent being Head Over Heels, and they have been popping up on festival line ups across the world since their debut in 2002. Chromeo can be seen making appearances at several festivals throughout the year including Electric Forest, Lollapalooza, and Outside Lands. In between the festivals, they can be caught across the U.S. in iconic venues such as Red Rocks Amphitheater and Hollywood Palladium.
Rainbow Kitten Surprise is an indie, folk-rock band straight out of Boone, North Carolina. They have only been around since 2013, but they are quickly making their rounds through the festival circuit as well as smaller venues throughout the nation. Their latest album How To: Friend, Love, Freefall was released in 2018 and on the album you can hear the opportunity they had to use some vintage instruments at Nashville's Neon Cross Studio. Rainbow Kitten Surprise is currently on a worldwide tour with performances booked at Lollapalooza, Sloss Music and Arts Festival, Live on the Green, and Osheaga Festival.
With Atlanta being a hotbed of culture and diversity in the South East, Music Midtown stands out against other festivals with its eclectic lineup. The diversity in the genres and artists gives the attendees a chance to experience new artists they may never have heard of in an average, everyday situation. Most artists on the bill for the festival have their own tour currently running which gives attendees the opportunity to either catch a couple artists before the festival to get the vibe, or they can relive their wildest Music Midtown memories by catching an artist on tour after the festival. One thing is for sure, you don't want to miss your chance to grab tickets to the best festival of the fall season in Atlanta. Music Midtown is definitely on our list of must-attend festivals for 2018, we hope to see you there.