It's a Wrap: Shaky Beats (2018)
What started out as the new kid on the festival block back in 2016, the Shaky Beats Music Festival has quickly become one of the premiere EDM/Hip-hop festivals in the Southeast region. Being a part of this festival since the beginning, I am very happy to see that this year's event was held at Central Park while the old location, Centennial Olympic Park, is under some renovations. The move gave this festival new life by adding much, more space and an extra stage, Criminal Records Stage, across from the Ponce De Leon stage.
I want to first start off this review with a few of my favorite performances over the weekend: Marvel Years, Manic Focus, and Autograf. There were so many artists to watch over the weekend but I made sure that these three performances were not missed.
Marvel Years (a.k.a. Cory Wythe) has taken the EDM world by storm with his exceptional blending of blues, classic rock, EDM, retro-funk, soul, jazz, and hip-hop into a groovy, funky sound that keeps the dance floor very busy. I was really excited to see what Marvel Years brought to the crowd at Shaky Beats and man did he play his heart out! I recommend checking out Marvel Years if he coming to your town via a festival or just a standalone show. Want to check out some of Marvel Years? Then follow this link to the official Soundcloud page for Marvel Years today and see what you think.
Manic Focus - John "JmaC" McCarten a.k.a. Manic Focus (MF) was also one of the best sets of the weekend and he played the Criminal Records stage, which is the smallest of the four. MF's set would have definitely blown the lid off the main stage as a performer. He even had a special guest show up, Marvel Years, and perform with him during his set. After seeing MF a few times, I really think he will blow up after doing the festival circuit this year. Check out MF's Official Soundcloud Page and see what you think.
Autograf – First off, I want to give special thanks to Roochute Ron for recommending this band to my crew and myself. When I walked up and saw some instruments on stage, I knew I came to the right place. The band consists of Adam Hirsch, Benito Lugo, and Mikul Wing. Their bio states, "It's about leaving your mark on the world. It's about leaving your Autograf." Well this trio left a huge impression with me based on their performance and energetic, stage presence. Hope you enjoy this link to Autograf's Official Soundcloud Page and dance all night like we all did.
By the way, did you know Atlanta's own Ludacris played this year? You can guess that was a packed house as almost everyone showed up for this incredible set by Ludacris. This was a bucket list item for me... so thanks Shaky Beats!
So if you watched the Concerthopper live streams or story on Instagram then you might have saw that Shaky Beats had a special guest: Roochute. It was awesome to hang with Roochute Ron and his Ohio crew during the weekend. Ron is basically family and you always welcome family into your home town. It was great to see the festival goers open up and have fun with the Roochute during Ookay's set on Saturday. Hope you enjoy these shots.
I mentioned earlier that the festival was held at a new location, Central Park, in Atlanta. This move gave the festival more space for activities, stages, vendors, and bathrooms. And we cannot leave out one of the most important things to have during May in Atlanta: shade. This is something you cannot get while roaming Centennial Olympic Park in downtown Atlanta. Sorry, I said it. So adding these aspects to an already well run and organized festival you get one hell of a time with your festival squad. I only hope that Shaky Beats can continue to stay at Central Park for years to come because I heard nothing but positive things coming from festival goers all weekend.
Watching this festival grow over the last few years makes me really excited to see what next year has in store for us. I know I would like to see added to next year's lineup: STS9, The Floozies, Pretty Lights (Live), Breakbot, The Polish Ambassador, Odesza, Chromeo, and Cherub to name a few. Even though Odesza, Chromeo, and Cherub all played the first year it is time for their triumphant return to Shaky Beats! So congratulations to Shaky Beats for another successful year in the books. Concerthopper, Kade and myself are very, honored to have been a part of this festival and we look forward to speculating to who is actually going to be on the lineup for next year's event. Too soon?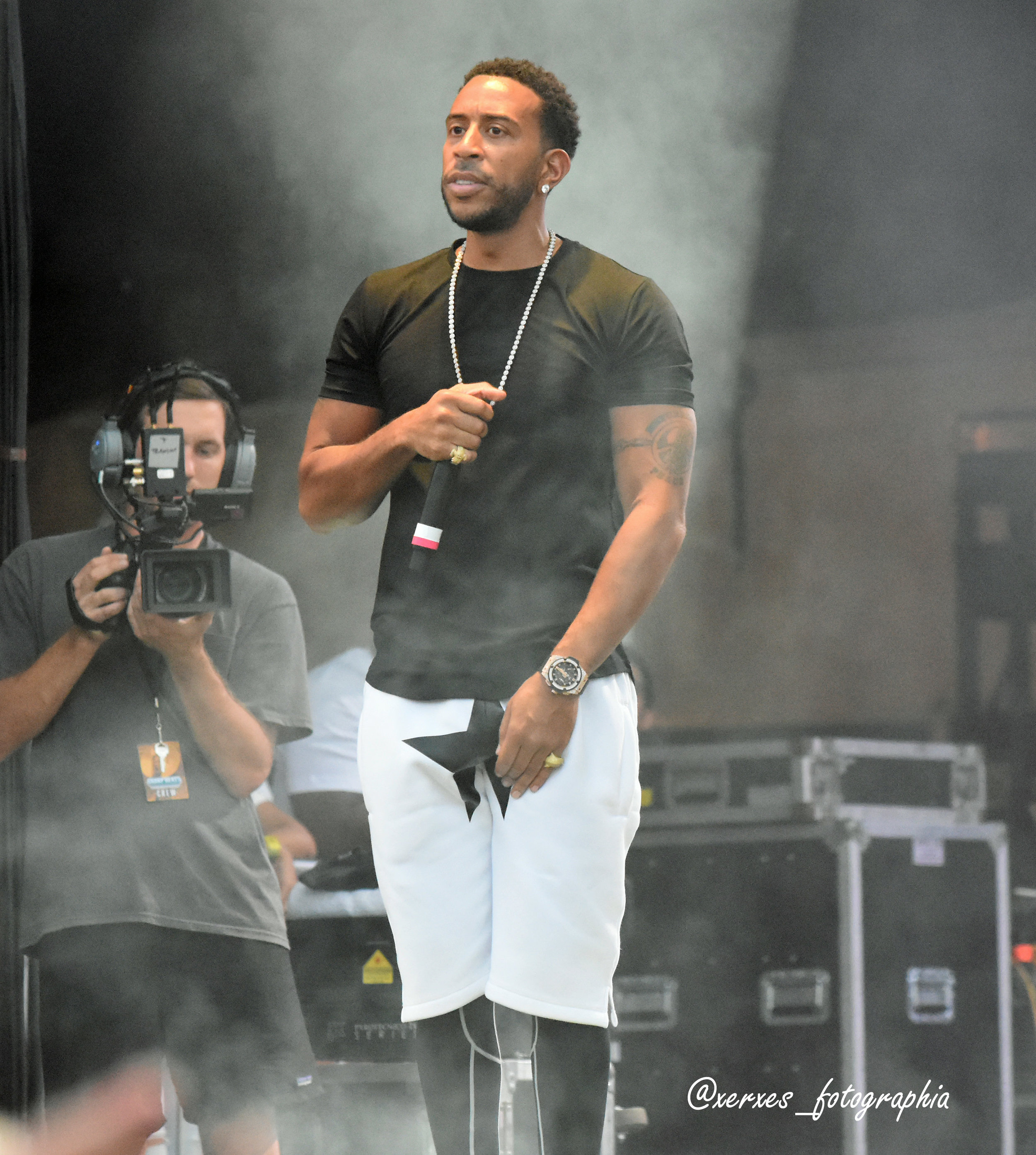 Stay tuned to Concerthopper this week for Kade's exclusive interview with Borgore right after his fire set on Saturday. Don't forget to check out our BRAND NEW, redesigned website over at www.concerthopper.com and tell us what you think! We would love to get some feedback from our readers. 'Like' our page on Facebook and follow us on Instagram and stay up to date in 2018 on all music related events/festivals such as: Primus + Mastodon with All Them Witches: Live at the Fox Theatre, Underoath: Live at The Rapids Theatre, Papa Joe's BanjoBQue Music Festival, Sloss Music & Arts Festival, Slayer: The Final Tour & Muddy Roots Music Festival by following us on all social media formats: Concerthopper on Facebook, Twitter, and Instagram. Also, you can follow my personal concert hopping on Facebook and Instagram for even more photos not available on Concerthopper.com.
Remember don't think about it, just buy the damn ticket! As always, hope to see you at a show or festival soon!