Rhythm N' Blooms 2018 Recap
This was my first time returning to the festival since 2015 headliners The Decemberists brought me to the festival for one day. I was excited to return not just to cover the event as press, but because this would be my first time going for all 3 days to Rhythm N' Blooms! Thus I knew I'd have more time to explore the various stages, and catch not just the main acts, but many of the smaller acts as well as the secret shows.
Friday
As any attendee will tell you Friday started out rather wet and cold, but I was too enthused to pay attention to that (except where my camera equipment was concerned). I started out by catching The Young Fables set in Jackson Terminal. I had become quite a fan of The Young Fables as I prepped for the festival (thanks Spotify playlist!), and they did not disappoint! Laurel and Wesley are both supremely talented, and you can tell they have not just the musical chops but also the drive to succeed that I think, quite deservedly, will get them national attention! I had the pleasure to talk with them during the festival too, so look for an interview with them later in the month on ConcertHopper.com.
Following their set I rushed over to catch the venerable rocker Booker T. Jones. Even if you only know "Green Onions" you undoubtedly knew this was a show to see. Booker was all smiles coming on stage, but behind that you could tell he and his band came to rock! I planned a tight schedule for myself so perhaps regrettably I didn't hang around for long, just half the set, but I loved every second. And as Booker introduced each song, and often the history of the tracks, I got an even fuller grasp of his and the Booker T & the MG's reach into the annals of rock fame. I'll remember this performance for some time to come.
As I left Booker's set I hopped on over to the Pilot Light – an odd venue I'd fallen in love with upon my first visit to the festival. Perhaps odd isn't the word, but compared to many venues this was perhaps the dive-iest. In 2015 everytime I walked by I loved all the music I heard coming through the door. Regrettably it's also the most packed venue I've found at Rhythm N' Blooms, and in 2015 when the heat was out I couldn't stay in for long without feeling overwhelmingly oppressed by the heat of the crowds. Enter 2018, a day when we dipped to near freezing temps, and as I realized the perfect weather for me to handle the Pilot Light. I was quite thankful as I saw many fantastic acts at this venue, starting with Daniel Donato!
Daniel Donato and his backing band look like what I imagine Led Zeppelin's kids would look like, with their rock star style and hair. His music style is often referred to as "cosmic country", also the name of his CD, and I can see what that all fits as it was pretty out of this world! Daniel's known as a prodigious guitarist, and we certainly saw that on display, but what was perhaps most memorable to me was his cover of John Prine's "Angel from Montgomery" performed with his girlfriend. Goose bumps galore broke out with their beautiful rendition of this classic song.
Next I checked out singer songwriter Max Gomez, who perfectly segued Daniel's show for me, as Daniel played Prine, while Max clearly came from the singer songwriter world Prine inhabits. This was a more stripped down show compared to many I heard during the festival, but even with just two guitarists his sound filled the room as the audience was captivated by his softer, albeit strong sound. I discovered afterward he only has one full record, and an EP, but after that show I'll be giving both a good listen.
Following Max's performance, I headed back to the main stage to hear Deer Tick! Deer Tick's style of music is right up my alley, as it's reminiscent at times of the gone too soon Tom Petty, if he were partnered with artists such as "Wilco" and "Modest Mouse". As they recently released not just one (1) but two (2) albums, after a four year absence, there was a sense of anticipation within the crowd, that I think that was met resoundingly with a very energetic set from the band. I had to call it an early night Friday, so I was quite happy to end my first day listening to a band not only that I enjoy but in so many ways encapsulates that Rhythm N' Blooms vibe.
Saturday
Rhythm N' Blooms offered a number of workshops on Saturday, including "Get Your Music Heard (Radio + Streaming 101), Meet the Press: The Nuts & Bolts of Getting Great Media Coverage", and the one I dropped into "Time's Up in the Music Industry". I thought this was an especially prescient panel for me to attend, and I'm certainly glad I did. Among the panelists there were representatives for radio stations, artists, festivals, including Chyna, the host of Rhythm N' Blooms and Attack Monkey Productions, and they hoped to have an artist on however she had to back out. While the panel gave me hope with such aspirations as the 2020 movement, where festivals have a gender equitable line-up by 2020, so many stories of day to day abuse and harassment just made me recognize how much further we have to come.
Following that inspiring panel I was excited to attend my first Secret Show at Rhythm N' Blooms! These shows are on the schedule, but the bands aren't announced till shortly before on social media. I actually did not have a chance to check my Facebook prior, so I was pleasantly surprised to see Penny & Sparrow, a band I wanted to see but didn't know if I could with my schedule, take the stage. Their set felt like a perfect start musically to the morning, as their sound belies a soft power that's awe inspiring, but not too racous either for the "just now sipping our first coffee crowd". I absolutely loved the power of their vocals especially!
On the flip side there's The War & Treaty, whom I saw immediately following at the Pilot Light! The War & Treaty made my "9 Acts to See" list and for good reason. Their gospel inspired music is powerful on all fronts, and I can see that regardless of the size of the room this husband and wife duo would fill it. Seeing as how this was a dive bar it was packed, but the energy was incredible! I loved the show so much, but probably my greatest regret is that I didn't see this act when they played again at the festival.
I hopped on over for my first time to the Love Shack (no jukebox money required) following the War & Treaty show to catch Carly Burruss. Little did I know how appropriate this transition would be, as Carly's songs do fit the country mold, but often bring a little extra gospel to bear too as she does in her track "Devil Can't Steal My Joy". While songs like "Good Enough for Me" have a more retro-country sound, and a message about the struggles of love that no doubt resonates with anyone who's had a bad streak looking for love. I admit I came in with an unfamiliarity of her music, but I came away a fan.
At this point the afternoon sun was high in the sky, and the main stage was starting to come alive with activity. So I headed down to catch The Accidentals, one of my favorite discoveries in prepping for Rhythm N' Blooms. Thinking back to the Time's Up panel from earlier, it was quite refreshing to see a female fronted band take the main stage (something Rhythm N' Blooms wants to do even more!). But as was discussed that morning in the panel it's not just their womanhood getting them on stage, oh no, but their incredible talent that earned them this place. I loved the unique harmonies, and folksy rock, bringing together the harmonies and edge of Meg & Dia, while using instrumentation fitting for country and folk acts.
Before taking a break for the evening to get dinner I checked out one last act I was supremely looking forward to – Brother Sundance! Brother Sundance, the moniker of Rylan Talerico, is an artist whose sound heavily relies on electronics and his own unique production. So I was expecting an electro heavy set, but apparently do to tech issues the show suddenly became acoustic. Now this had Brother Sundance quite nervous for the whole show, which he joked about a few times, but for the audience I think we were presented with a rare treat as the show suddenly became what I imagine to be a rare acoustic performance from the artist. What I gleaned in listening to them acoustically, and to listening to his self-produced records prior to the festival, is that the talent and power of the music shines through either way so he had no reason to worry.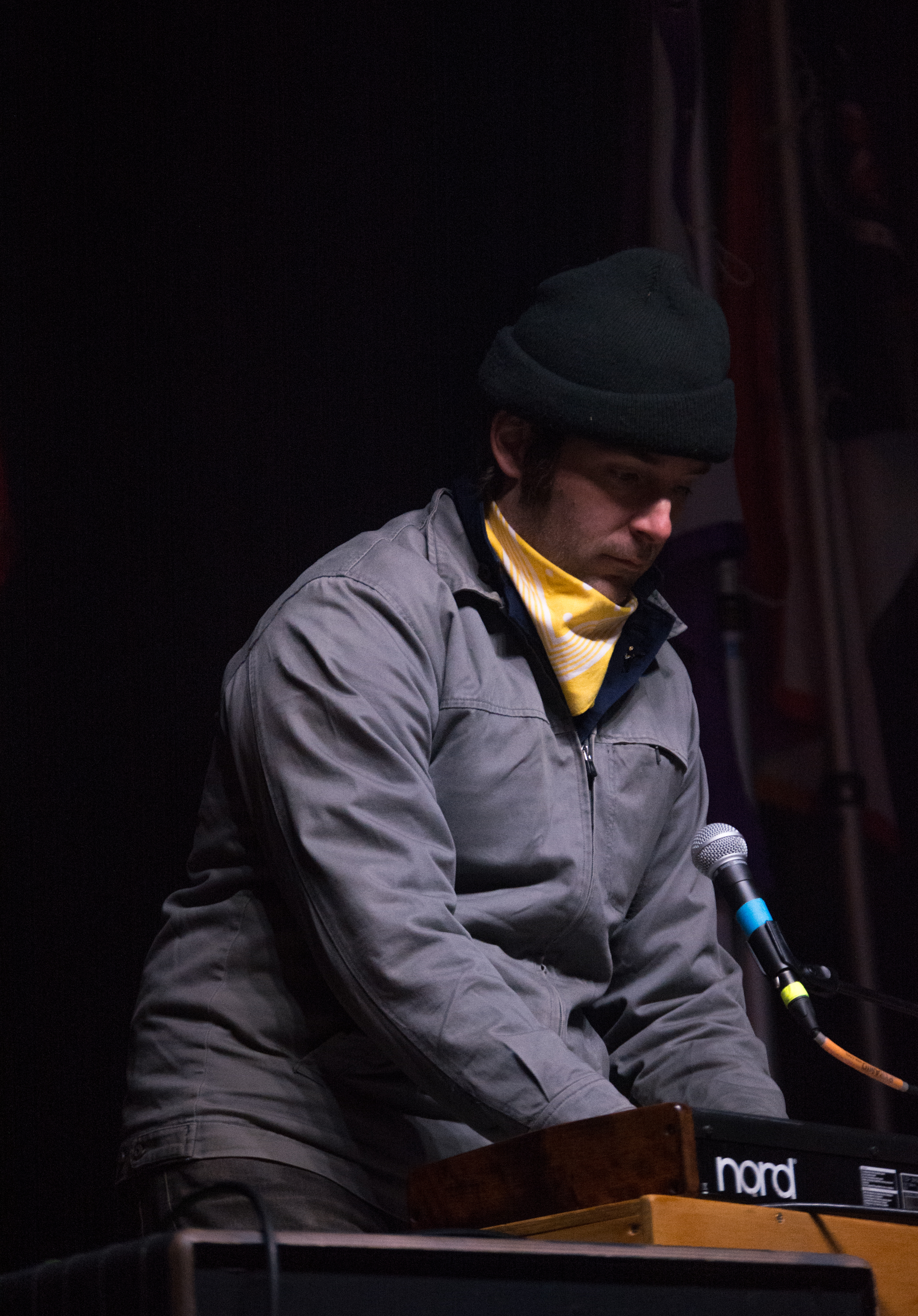 After a break for dinner I returned to catch the headliner for the evening Dr. Dog, where a large crowd had already gathered. Dr. Dog of course did not disappoint! Though why should they as they've honed their live act as a band over nearly 20 year run. Of note for me in particular was getting to hear tracks I'd heard on their 2015 "Live at a Flamingo Hotel" release played in person, so when I heard songs like "That Old Black Hole" it just felt all the more powerful hearing it live actually in person! Of course they played some new tracks as well such as their new single "Go Out Fighting" and my personal favorite track thus far "Listening In". Both songs will be on their forthcoming album "Critical Equation".
You'd have thought that'd be the end cap for the night, but the night was long and I still had LUTHI to see! LUTHI made my "9 Acts Not to Miss" list, so I was super hyped to see them already, but minutes before their show I also had the chance to interview founding member and bassist Taylor Craft. (Interview to be released at the end of the month!)
LUTHI performed in the 2nd biggest venue, the Jackson Terminal, and you'd have thought they had top billing as packed as the crowds were for their show. I even overheard one audience member say they'd been told by a friend "if you see only one band at the festival see LUTH". Well they earned their crowd with a high energy set featuring all 9 members, that's right 9, giving their funky best! They've really adopted the label of being a "Boogie Circus", and it's true that if they're a circus you definitely got your money's worth that night.
Regrettably after going nearly non-stop I had to call it a night immediately following the LUTHI show.
Sunday
I woke up with a bit of a festival hangover (condition of seeing so many great acts in such a short time), but continued forth to start the day with one of the Battle of the Band qualifiers. As I'm not based in Knoxville I missed the actual battle, but I wanted to catch the sets of either the winner or one of the qualifiers, and I got my chance with The Sedonas set on Sunday.
Upon seeing The Sedonas play I thought if this was just the qualifier how good was the winning band, because I was quite impressed by their sound! First of all they had probably the best guitarist at the festival in Ryan Sise, proven for me when they played one of the best Bob Dylan covers I've heard since Hendrix performed the song ("All Along the Watchtower" if you didn't get that) and he nailed it! Fitting track to cover considering their original song "'Til I Say Amen" sounds like an ode to that era of rock, albeit perhaps more Steppenwolf style than Hendrix. James Connor Wike's energy seems to harken from the 90s grunge era, and he used those strong vocals to add that extra power and oomph to the band's sound. All while their bassist and drummer did an excellent job too driving the music.
Following their show I came in late to the Secret Show at Pretentious Beer Co., only to learn why you don't come in late to Secret Shows, as I couldn't barely make it in with the impressive crowd that showed up. I learned very soon why as the artist was in fact Sunday's headliner to come Paul Thorn! Paul's music really reminded me of what it'd be like to hear Randy Newman play John Prine songs, cause he had that songwriting craft they both have but with the bite and wit of Prine's greats. I was only sad I couldn't catch more of the show.
I then stepped in to catch one of the shows that caught my eye on the program: The Brother Brothers. I found out 2 things right off 1) they are indeed brothers and 2) they are more than just a clever band name. In fact their traditionally inspired folk is downright haunting in the best of ways. Despite being in the largest interior venue at the festial, when they sang their harmonies I felt I'd hear a pin drop, as everyone was so still and silent so as to not miss a moment of their beautiful music. I'd say if you like classic soothing folks songs, be sure to check their music out.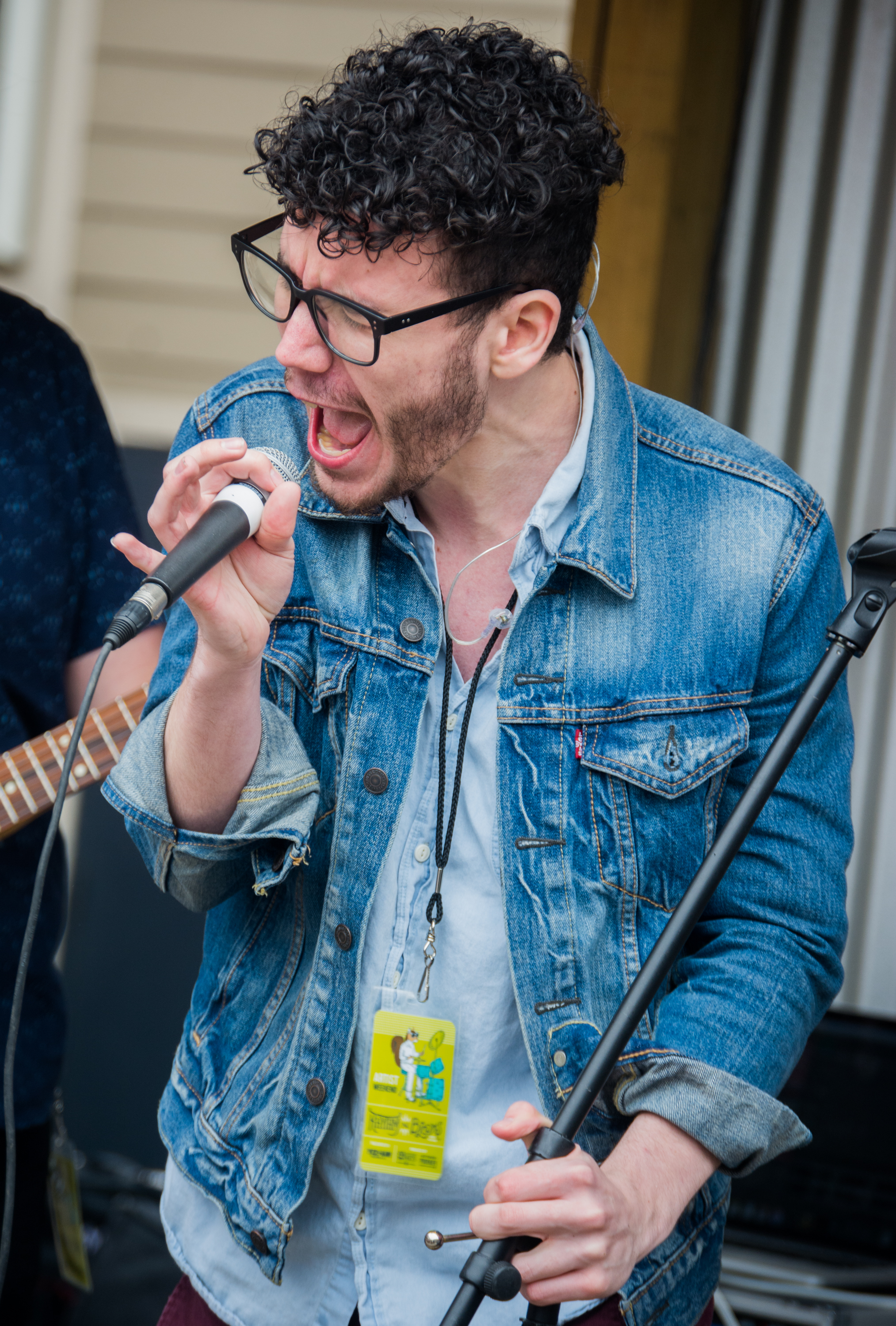 Lastly, as that concert weariness was turning into full blown exhaustion, I had to cut my Sunday short. So I decided to wrap up my festival experience with the band Art Smashes Records. Very quickly I could tell the band's sound fit the mold of what my listening habits generally include, which is 1990's/2000's era pop rock/indie artists. I would not be surprised if we have some of the same favorite bands in common. I was definitely digging their set, and kept thinking this is a band going places. In fact I would not be surprised if their music starts playing on the local alternative rock stations, cause songs like "Old Dreams" and their latest "Disagreements" are tailor made for radio play. I loved getting the chance to see them as I wrapped up the festival, and I'm excited to see where they go next.
Conclusion
Overall Rhythm N' Blooms was pretty much everything I loved about festivals, except maybe the cold and the rain. This weekend was a chance to see a myriad of fantastic artists really doing what they do best, along with passionate music fans such as myself. Thanks to Rhythm N' Blooms care with their line-up too even among the artists I did not know, I found several quality acts that will now be in my playlists for years to come. I am now ready for that long nap I've yet to take, and I look forward to all the excitement to come for 2019's festival!